Green Design: Our Commitment To The Environment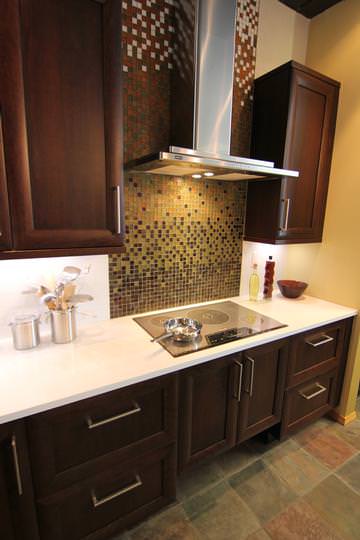 At International Kitchens, we are excited to offer products designed to be beautiful, functional and also to contribute to a healthy lifestyle.
Green or Sustainable Design is a way of using energy and natural resources wisely in order to create a space that is healthy and ecologically friendly.
International Kitchens is interested in promoting products that are produced by manufacturers concerned with sound environmental practices. This includes identifying and reducing waste and inefficiencies during manufacturing operations plus recycling and reusing by-products to further the prevention of pollution.
Cabinets
Each of our cabinet manufacturers offers formaldehyde-free cabinets, which eliminates off-gassing in your home. Installing formaldehyde-free casework can help towards LEED accreditation of your green project.
Countertops
We are continually finding new "green" countertop materials. Just ask us!
Here are a few you might like to look at:
Richlite (paper-resin composite)
Vetrazzo (recycled glass content)
Cambria, Caesarstone, Zodiaq, Silestone (quartz composite)
Butcherblock (exotic woods are available)
Our Design Process
Start with an idea
Look closely at the space
Map out the terrain
Decide who will do what
Setup a design interview
Set a budget